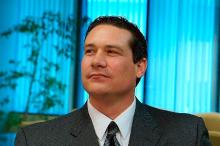 David M. Boertje
San Diego Criminal Defense Attorney David M. Boertje, Esq.is dedicated to representing clients that have been accused of DUI's and other criminal offenses in San Diego County. Most of our cases involve defending clients accused of drunk driving or driving under the influence of other substances, including misdemeanor DUI cases, felony DUI cases, DUI's causing injury, DUI's with priors, and DUI's causing death.
The Law Offices of David M. Boertje also represents clients under investigation or charged with other crimes, including probation violations, theft crimes, drug offenses, white collar crimes, assault and battery, sexual offenses, manslaughter, and murder.
Mr. Boertje earned his JD with a concentration in criminal law, litigation, and trial advocacy from the University of San Diego School of Law, where he served as President of the Criminal Law Society. He was a legal intern at the San Diego County Public Defender's Office before founding the Law Offices of David M. Boertje in San Diego.
San Diego Attorney Boertje is licensed to practice law in California. He is a member of the California DUI Lawyers Association, the San Diego County Bar Association, the American Bar Association, and the California Bar Association.
To schedule your free consultation with an experienced San Diego DUI lawyer, call the Law Offices of David M. Boertje today. You can also contact us through our Web site or send us an e-mail. Our San Diego DUI law firm has offices in Carlsbad and San Diego.